Sales Best Practices for Wide Format Providers - Executive Summary
Sales Best Practices for Wide Format Providers - Executive Summary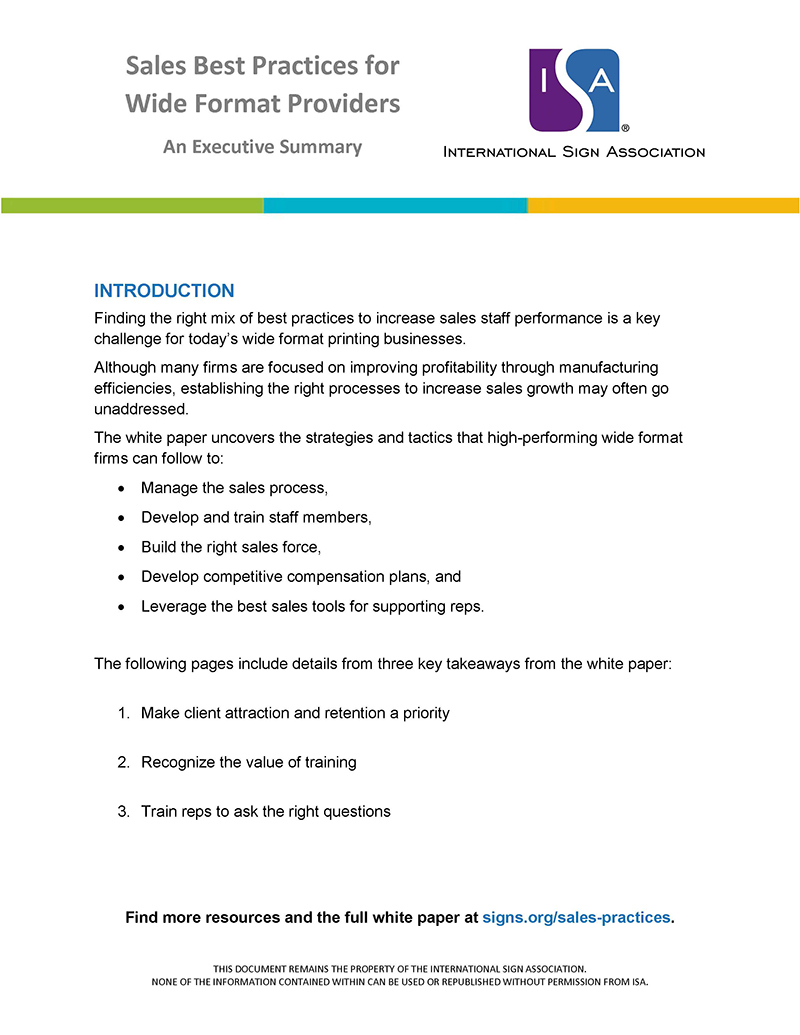 This executive summary to the full report uncovers the key strategies and tactics that high-performing wide format firms follow to manage and train sales teams.
Key takeaways and charts from the full report  will give you a high level overview of the information available in the white paper. 
Please login to access member pricing.All prices are in US dollars.