Nanomaterials: Giant Changes Coming from the Tiniest of Materials
Nanomaterials: Giant Changes Coming from the Tiniest of Materials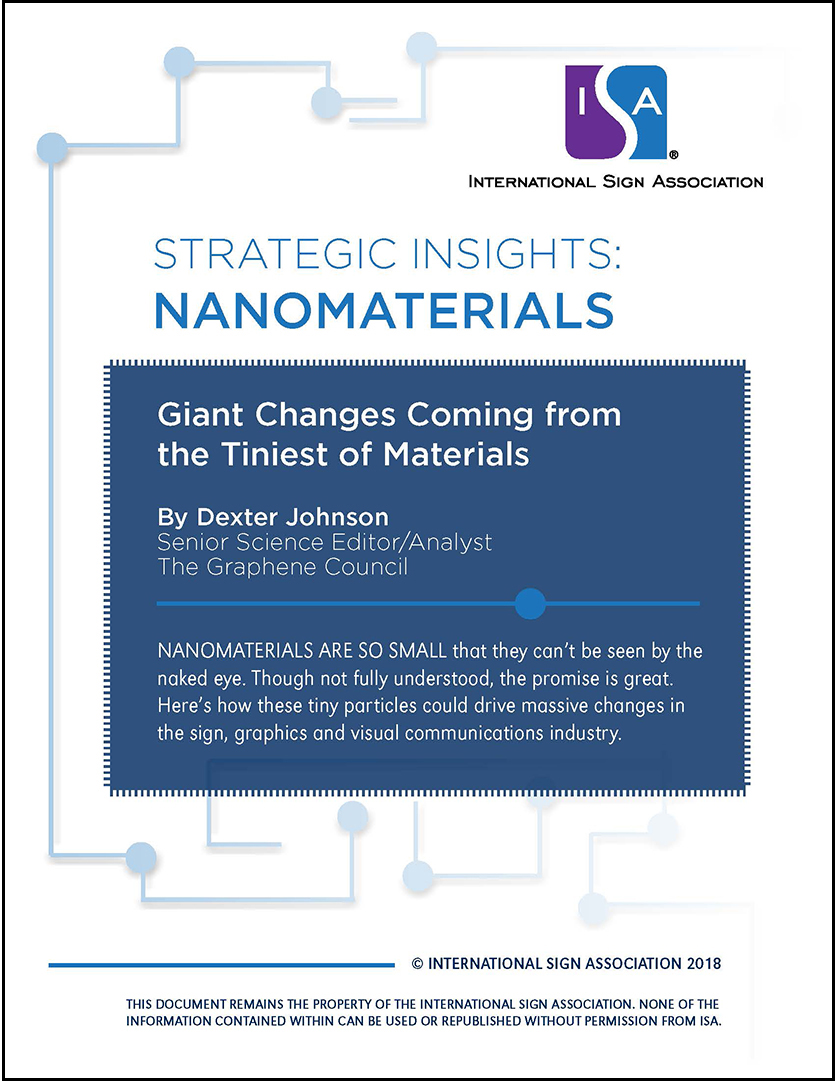 Nanomaterials are so small that they can't be seen by the naked eye. Though not fully understood, the promise is great. Here's how these tiny particles could drive massive changes in the sign, graphics and visual communications industry.
This Strategic Insights paper is authored by Dexter Johnson, senior science editor/analyst at The Graphene Council. It is the first in a series of papers that explore products and ideas that are on the cusp — and may bring significant change to our industry. The Strategic Insights series looks at materials that make for smarter, more interactive displays; techniques that make for leaner operations through AI, automation and robotics; and new ways consumers view signs, which could forever alter our industry and the way you do business. Find more at signs.org/insights.

Please login to access member pricing.All prices are in US dollars.