Navigating the Visual Communication Space: A How-To Guide
Navigating the Visual Communication Space: A How-To Guide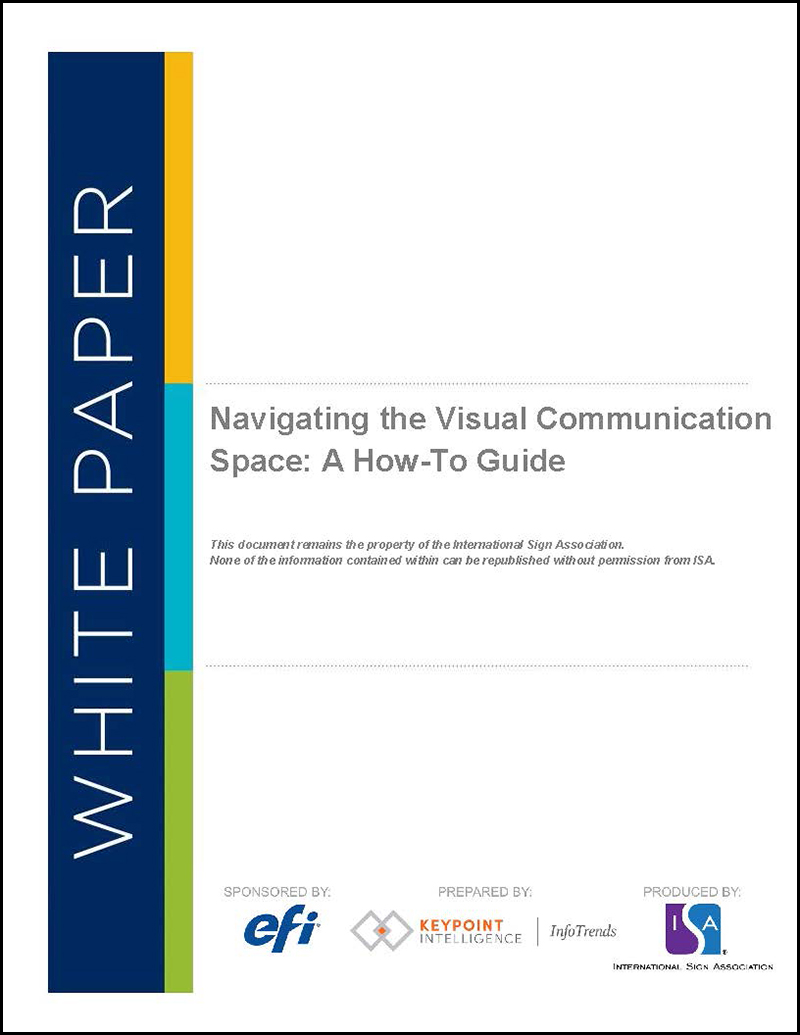 This white paper, sponsored by EFI and prepared by the research team at Keypoint Intelligence – InfoTrends, is a "how-to" guide for print providers in navigating the visual communications space.
Visual communication is the transmission of information and ideas using symbols and imagery. Because most humans rely so heavily on visual communication, it has long been an integral component of most brand owners' advertising efforts. This document will help print providers navigate the visual communications space. It discusses the importance of personalization in creating a quality customer experience, provides tactics for maximizing efficiency and showcasing capabilities, and highlights a real-world example for learning to think like a big brand owner, a major retailer, and their designers.
Please login to access member pricing.All prices are in US dollars.