Wage & Benefits Report Executive Summary - 2021
Wage & Benefits Report Executive Summary - 2021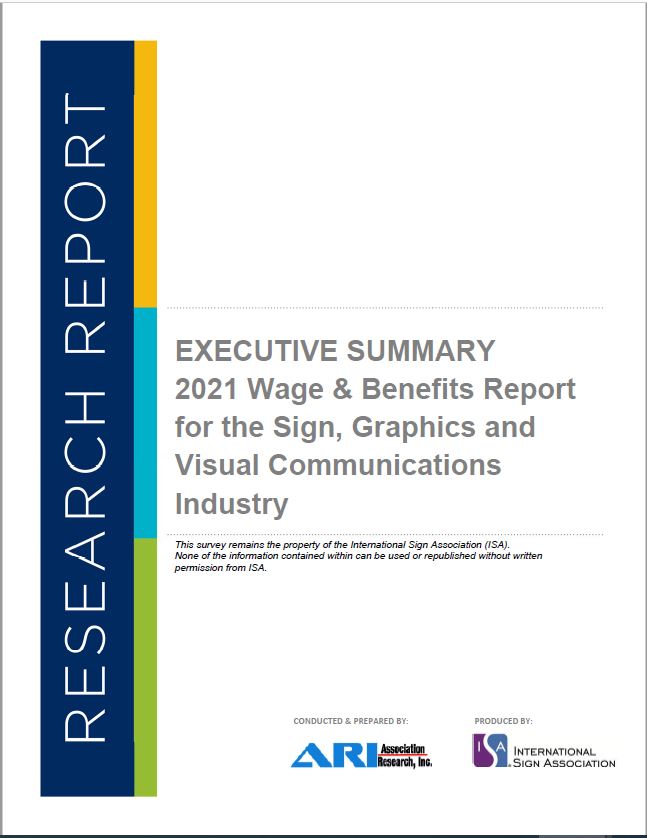 This executive summary provides you with highlights of the data found in the full 2021 ISA Wage & Benefits Report.
The ISA Wage and Benefits Survey, conducted by Association Research, Inc. (ARI), an independent research firm that keeps all information collected from the survey completely confidential, received data from a broad spectrum of sign, graphics and visual communications companies. The results offer key insights you can use to benchmark your company to other companies of like scope, size and geographic area. The 2021 ISA Wage & Benefits Report includes data on compensation including salary and benefits as well as average number of workers in each job position, full time vs. part time ratios, union affiliations, commissions and bonuses, and more. This report also includes information on COVID-19 related impacts on compensation and benefits.
Please login to access member pricing. All prices are in US dollars.