Reaching Today's Customers: A Guide for Wrap Shops - Executive Summary
Reaching Today's Customers: A Guide for Wrap Shops - Executive Summary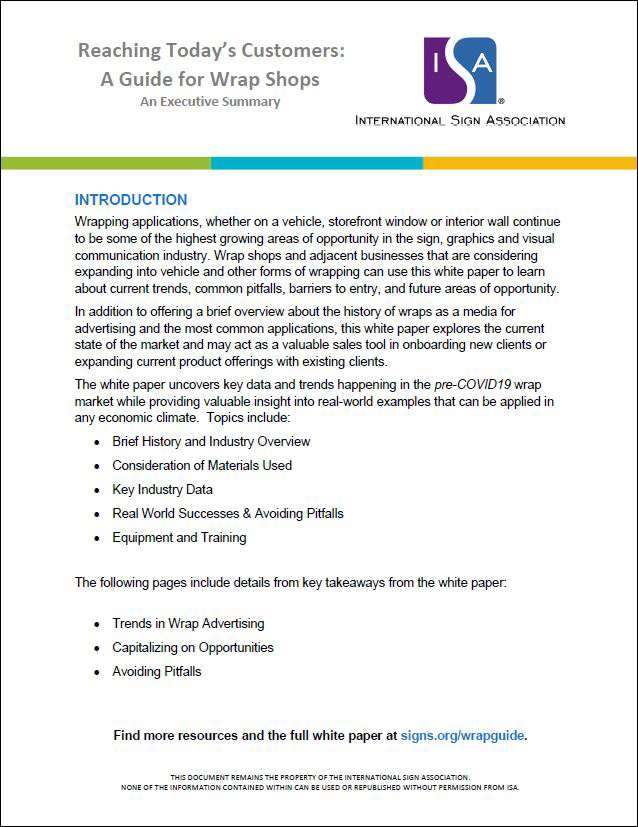 This executive summary covers the "Reaching Today's Customers" white paper, sponsored by Avery Dennison and Roland and prepared by teams at ISA and Keypoint Intelligence, provides an in-depth discussion on advertising and using wraps.
In addition to offering a brief overview about the history of wraps as a media for advertising and the most common applications, this white paper explores the current state of the market and considers what the future might hold. Wrap shops and adjacent businesses that are considering expanding into this area can use this document to learn about current trends, common pitfalls, barriers to entry, and future areas of opportunity.
Please login to access member pricing.All prices are in US dollars.