Ensuring Workplace Health & Safety during COVID-19 and Beyond Recorded Webinar
Ensuring Workplace Health & Safety during COVID-19 and Beyond Recorded Webinar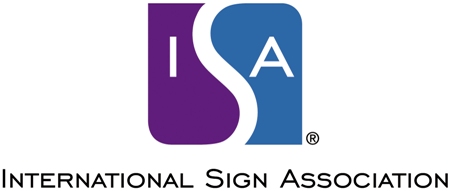 Learn how to keep your facility and operations safe and healthy.
In order for sign, graphics and visual communications companies to stay open and operational during the pandemic and recovery, it is essential that they have effective health and safety protocols in the workplace. With COVID cases recently spiking across the country, and questions of employer liability still in doubt, this requirement has become more important than ever! Learn the latest OSHA, CDC and other federal agency recommendations, how to apply them to your facility and installation/maintenance projects, and what to do in cases where there isn't specific guidance. Gain insightful tips on developing a plan to protect employees from exposure, including ensuring how employees can be responsible, work safely and not get sick as well as what to do if an employee tests positive.
Hear from Dr. David Michaels, epidemiologist, Professor of Environmental and Occupational Health at George Washington University, and former Assistant Secretary of Labor at OSHA, on this webinar to learn how to keep your facility and operations as safe and healthy as possible for your employees, your community and your business. Recorded on August 19, 2020.
Please login to access member pricing.All prices are in US dollars.