Understanding EMCs: Mastering the Technical & Regulatory Challenges of Digital Signage Sponsored by Daktronics
Understanding EMCs: Mastering the Technical & Regulatory Challenges of Digital Signage Sponsored by Daktronics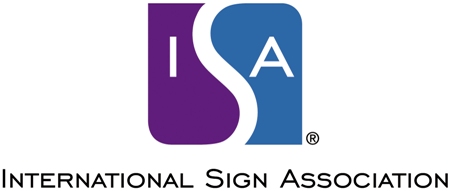 What you need to know for your EMC project.
Most sign companies have years of experience selling, permitting, and installing electronic message centers. But your EMC project might not be complete when the sign is turned over to your customer. Learn from ISA' experts all about key technical issues that could limit your ability to keep your customers satisfied and in compliance with municipal, state and federal regulations and permitting requirements. Attendees will learn:
• How to accurately measure EMC brightness, including field measurements using the ISA recommended levels
• How to calculate and convert device settings (in nits) to field measured illuminance levels (in foot-candles) to ensure compliance with ordinance limits
• How to adjust an EMC if notified about wireless interference in violation of FCC standards
• About newly released model ordinances that could reduce sign brightness limits in municipal ordinances
• How to determine if an on-premise EMC is subject to state DOT regulations and controls
• Overview of the latest regulatory resources demonstrating EMC & digital billboard safety to drivers
• How to comply with current regulations in the National Electric Code and UL standards that are required for proper electrical permits 
Speakers:  Ron Koerner, Product Manager, Daktronics; Brett Wendler, VP of Design and Development, Daktronics; Jason Boeve, Electrical Design/Regulatory Compliance, Daktronics; Kenny Peskin, ISA
Thursday, January 21, 2021; 2:00 PM ET/11:00 AM PT
Please login to access member pricing. All prices are in US dollars.