Urban Wayfinding Manual Recorded Webinar (Part 4: Case Study)
Urban Wayfinding Manual Recorded Webinar (Part 4: Case Study)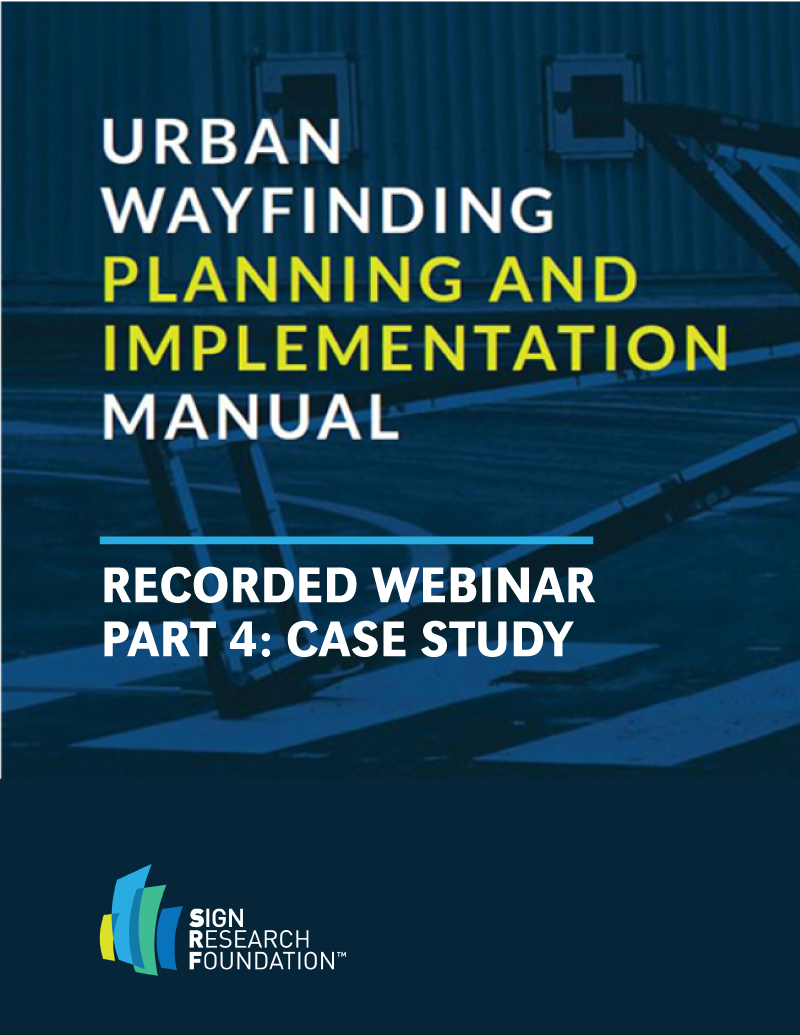 This fourth webinar in the series will be an all-encompassing overview of how an urban wayfinding project comes to fruition from start to finish and how each of the players is involved in that success. Planners, designers, and fabricators will all find relevant information to their job functions in this session.
This webinar will outline the process of developing a wayfinding system in a sign district containing multiple municipal areas. The program will include all of the themes outlined in the manual from the mission statement to final implementation.
Municipal and Planner Leadership

Working with the design team

Financing

Regulatory management

Prototyping and fabricator bid

Final management
The lecture will be led by:
Craig Berger, Associate Professor and Program Coordinator VPED at Fashion Institute of Technology

Luanne Stauffer, President of the Upper Perkiomen Chamber of Commerce

Chris Calori, Principal Emerita at Entro | CVEDesign

Jessica Schrader, Senior Project Manager at Entro

Phil Redisch, Senior Project Manager at MSSigns
All prices are in US dollars.