Business Signage and Placemaking in Streetscapes
Business Signage and Placemaking in Streetscapes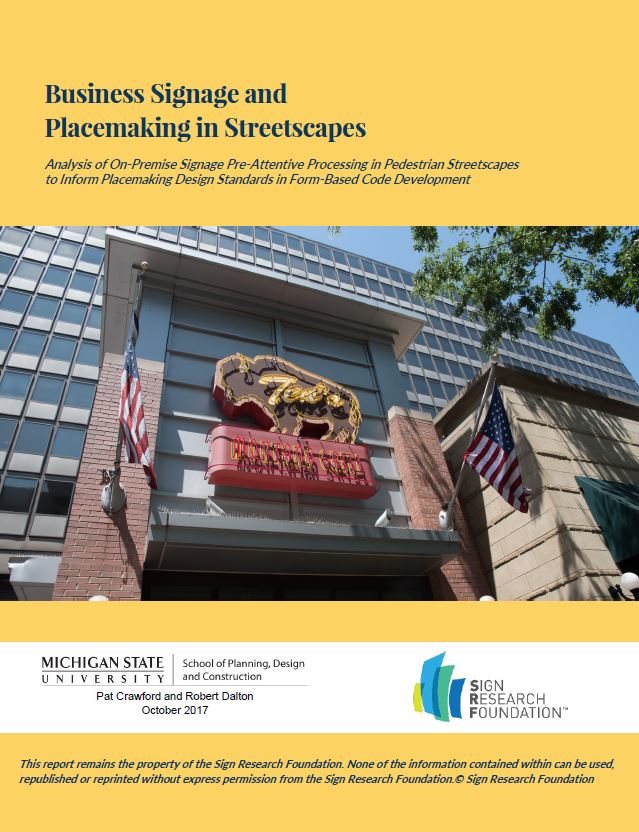 Download this report to better understand signage in the urban streetscape environment and the relationships between placemaking intensity and signage.
This report analyzes on-premise signage pre-attentive processing in pedestrian streetscapes to inform placemaking design standards in form-based code development. The research was conducted by a team at Michigan State University's School of Planning, Design and Construction led by Pat Crawford and Robert Dalton. Contents include the implications of signage and placemaking and the supporting literature and methodology.
Please login to access member pricing. All prices are in US dollars.