Leveraging the Wide Format Application Opportunity: A How-To Guide
Leveraging the Wide Format Application Opportunity: A How-To Guide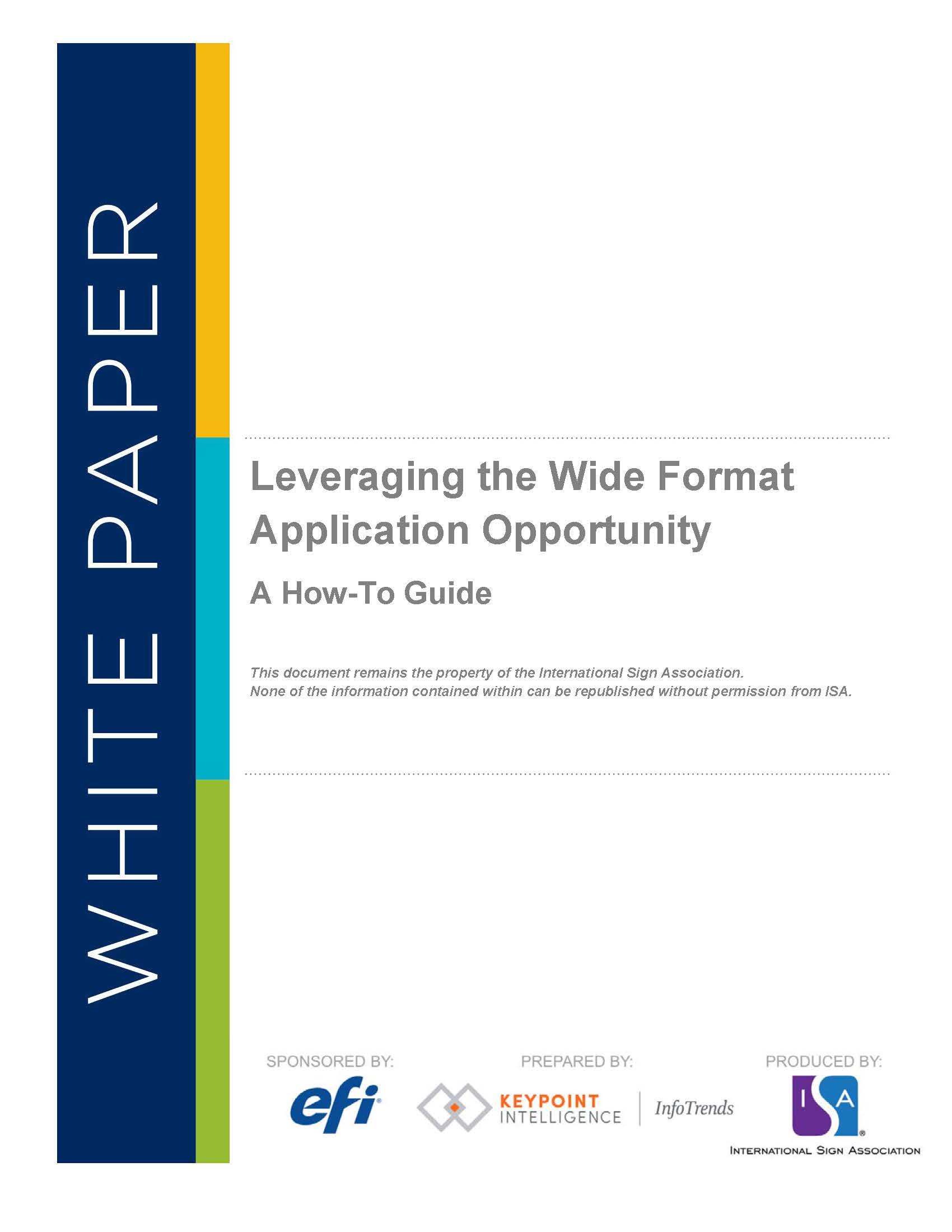 This white paper is a how-to guide designed to educate and offer direction on leveraging opportunities in wide format print applications.
Sign, display, and specialty graphic applications are powerful communication tools, compelling marketing vehicles, and effective décor enhancers. Ongoing innovations in inkjet printing technologies, inks, and substrates are expanding application opportunities and driving the revenue growth of wide format providers. Wide format printing applications are everywhere, and their use is growing all the time. Traditional applications that most people are familiar with include banners, vehicle graphics, signs, window graphics, and backlit displays to name just a few. Newer applications include wallpaper, fabric soft signage, industrial products, and apparel, and this list of profitable applications continues to grow. This how-to guide is designed to educate and offer direction on taking advantage of these opportunities. 
Please login to access member pricing.All prices are in US dollars.