ISA Size & Scope Study of the Sign and Visual Communications Industry by Ernst & Young - Executive Summary
ISA Size & Scope Study of the Sign and Visual Communications Industry by Ernst & Young - Executive Summary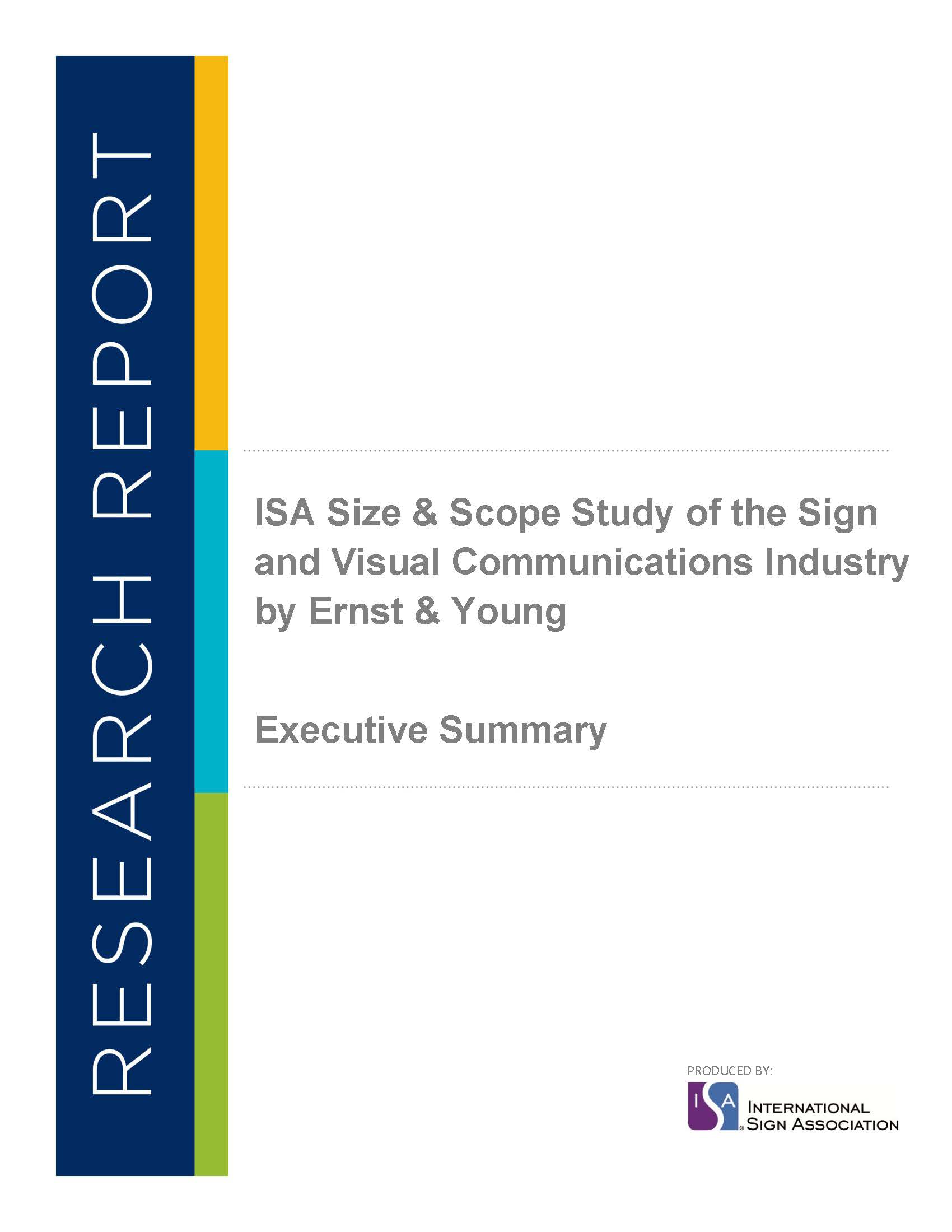 2014 study conducted by Ernst & Young to determine the Economic Impact of the Sign and Visual Communications Industry in the United States. The results will help the industry better communicate its influence to government officials and other stakeholders.
The ISA Size & Scope Study by Ernst & Young showcases the size of the sign, graphics and visual communications industry in the United States. The International Sign Association commissioned the study on behalf of its members and the sign industry to determine the strength of the industry, its impact on the US economy, and its influence across the country. Sign industry professionals can use this executive summary to get an overview of the full report.  

Please login to access member pricing.All prices are in US dollars.